Boulevard Saint-Germain
The Room
from The Wall, p.29
It was a fine autumn day, calm and without mystery; the sunlight gilded the faces of the passers-by. M.Darbedat was struck with the simplicity of the faces; some weatherbeaten, others smooth, but they reflected all the happiness and care with which he was so familiar. I know exactly what I resent in Eve, he told himself, entering the Boulevard St.Germain. I resent her living outside the limits of human nature. Pierre is no longer a human being; in all the care and all the love she gives him she deprives human beings of a little. We don't have the right to refuse ourselves to the world; no matter what, we live in society. He watched the faces of the passers-by with sympathy; he lived their clear, serious looks. In these sunlit streets, in the midst of mankind, one felt secure, as in the midst of a large family.
 Boulevard Saint-Germain : Café des Deux Magots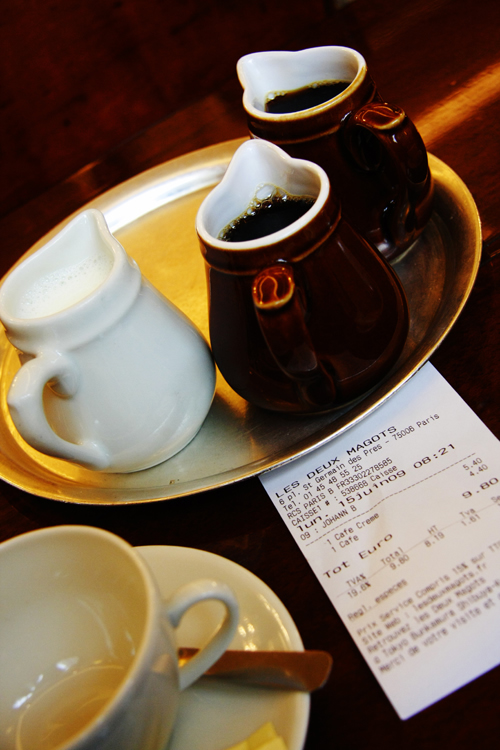 The Reprieve, p.296-7
A ray of light gleamed through the curtains of the Café des Deux Magots. Mathieu sat down on the terrace. Behind him the last-to- leave customers were whispering the darkness. The night was chilly.
'A beer please,' said Mathieu.
'It's nearly midnight,' said the waiter. 'We aren't serving any more drinks outside.'
'Just one beer.'
'All right - but you must hurry.'
 Boulevard Saint-Germain : Church of Saint Germain des Pres ..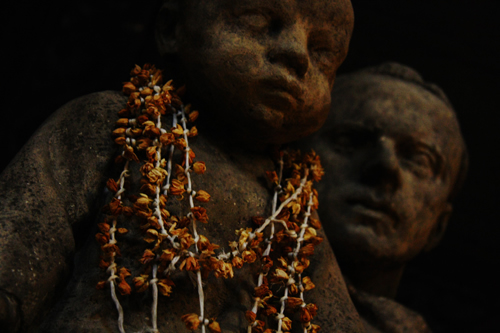 The Reprieve, p.297
Mathieu paid, and the waiter went back into the café. A pair of shadows rose, glided between the tables, and departed. Mathieu was left alone on the terrace. He looked up and saw, on the other side of the square, a fine new church, white against the black sky. A village church. Yesterday a very Parisian edifice had stood in it's place: the church of Saint Germain-des-Pres, an historic monument, Mathieu had met Ivich outside the porch. Tomorrow, perhaps, in front of the Deux Magots only a ruined edifice would remain; a hundred guns would fire from it and fire again.