11 Rue Messine
The Wall
from Intimacy, p.74
"You must answer me. Do you want me to drop you off at Pierre's?"
Lulu made a movement which Rirette took for acquiescence. She leaned forward: "11 Rue Messine."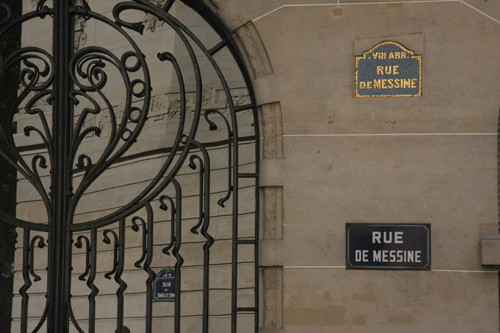 * 11 Rue de Messaine does not exist.
The street is a short one, and the numbering ends at 7.