Rue Odessa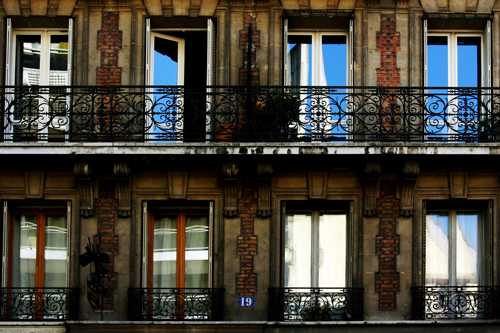 The Wall
from Esostratus, p.43
On the Rue Odessa there was a brunette I had often noticed, a little ripe but firm and plump: I don't exactly despise ripe women: when they're undressed they look more naked than the others.
The Wall
from Esostratus, p.43
This time, I would arrange to have everything my own way: I decided to carry out the execution at the top of Rue Odessa. I would profit from the confusion to escape, leaving them to pick up their dead. I would run, I would cross the Boulevard Edgar-Quinet and turn quickly into the Rue Delambre. I would need only 30 seconds to reach the door of my building. My pursuers would still be on the Boulevard Edgar-Quinet, they would lose my trail and it would surely take them more than an hour to find it again.
The Wall
from Esostratus, p.43
The I followed the Boulevard Montparnasse as far as the Rue Odessa. I stopped in front of a haberdasher's window and when I saw my face I thought, "Tonight."
The Wall
from Esostratus, p.52
I was already in the midst of the crowd, astonished faces turned towards me (I remember the face of a heavily roughed woman wearing a green hat with an aigrette) and I heard the fools in the Rue Odessa shouting "murder" after me. A hand took me by the shoulder. I lost my head then: I didn't want to die stifled by this mob. I shot twice. People began to scream and scatter. I ran into a café. The drinkers jumped up as I ran through but made no attempt to stop me, I crossed the whole length of the café and locked myself in a lavatory. There was still one bullet in my revolver.