8:00am
Apparently 75% of Irish people believe that priests should be allowed to marry, and Father Comisky is about to be disciplined for wanting debate on the issue. And a German tourist was mugged last night in Temple Bar. Bet it was that stupid bastard on the bus back from Belfast who kept on and on about the "British atrocities against the Germans". If it was him, he deserved it. We won, so we get to write the history.
9:34am
Museum
Just came across a poem by Eileen O'Connell, written in 1773, on the death of her second husband after he refused to sell a horse for £5, which, as a Catholic, he was obliged to do under the Penal Code.
my mind remembers
that bright spring day
how your hair with its band
of gold became you,
your silver-hilted sword
your manly right hand
your horse on her mettle
and foes around you
cowed by your air;
for when you rode by
on your white-nosed mare
the english lowered
their heads before you
not out of love for you
but hate and fear
for, sweetheart of my soul,
the english killed you
1:30pm
Organizing the contact-sheets for the negatives. Phonecalls, given a quote of £200. Then to Rank Xerox, between Kildare and Dawson, wearing my museum badge, feeling important, explain what's needed. No problem. 71p per adhesive sheet, £12.03 total. Somebody named Caroline will be doing the cutting and sticking and pasting. She'll be a basket case by the end of the week. And, Ned's writing me a reference that I can present to the Aliens Office to extend the stay beyond the October date they randomly set. Ned mentioned a friend who'd been 'mixing with undesirables' and being given a hard time for it. Jaysus, I knew I shouldn't have been so enthusiastic about queuing up to meet Gerry Adams, let alone shaking his hand, the 8"x10" glossies are probably in my file down at the Office by now.
later
I meet Caroline. She looks like the type that'd slag me in the street, but here, I just explain what everything is, and what needs to be done, and everything's okay.
The session last night was okay, but basically by the numbers, just entertaining the tourists, the Norwegians and the Swiss and the man from Brittany. But John suggested that Louisburgh was a great place to visit if we're travelling west. In particular, a pillarbox, from which it's possible to nearly see the entirety of the West Coast.
9:51am
Museum
"Valencia Island ... the island is notable in legend as the home of the famous, or infamous, druid Mogh Roith, the Servant of the Wheel, who is said to have beheaded John the Baptist."
11:30am
And while we're in Valencia, there's a village called Cool, one of two in Ireland. Cool.
11:45am
'Tinnies' is said to be where Mogh Roith lived and to be named for the fires he used to light.
(Discovering Kerry, p.272)
1:30pm
St Stephens Green
And, today's entertainment is the Artane Boys Band, who, their conductor has just told us, are a 'legend' in Irish music, and who are, at the moment, destroying 'La Paloma Blanca'. They have natty blue uniforms with red trim and yellow bits. It looks like something that was on an INXS record cover. Soon, they're apparently going to display their 'formidable' formation marching routines. And, apparently, it's Brian Mulvaney's first gig with the band, he's down the back on trombone. Onya Brian, what a guy, what a legend.
1:45pm
And the legends have just done their formation marching around the St Stephens Green rose garden, and little Brian Mulvaney has a slight keeping-in-step problem.
11:30pm
Heading back from Bewleys in Grafton Street, and there's a white stretch limo in the Christchurch carpark. Probably Bono or Liam Neeson getting their piece of haddock and chips from Leo Burdock's. Sheryl Crow apparently bought hers last week.
Museum
There's a predicted top of 30 degrees today. Jaysus, the Irish will be dropping like flies. Meanwhile, Westropp is somewhere on Achill Island, wandering from promontory fort to promontory fort.
5:18pm
Down Duke Street, passing tourists busily consulting their maps of Dublin, entire families relying on confused fathers, who cannot figure out which way Grafton Street is because they cannot hold a map the right way round. And what was once the Bailey is now a deep hole in the ground.
Later
C has borrowed a book from the library, A Night In The Catacombs, by David M Kiely, and it has this to say on the back cover:
"They were eight in number, and mighty were their voices when rung. When the wind from the south was right, their music spread across Bull Alley, out over the city wall; out over the rooftops of Hoey's Court, the Dean's birthplace in the shadow of the Castle; down Cork Hill and out over Smock Alley; over the waters of the Liffey, to be caught by the ears of the Cistercian monks of St Mary's Abbey, to remind them that Protestantism still held the high ground in this country."
Friday 4/8
2:10pm
Aliens Office. Ticket 88, and they're up to 86. Obviously some others have felt the same as we have as 'Down With Ireland' has been scrawled on the grey table, along with a long screed in Arabic, which I think translates into something like why does the Aliens Office start demanding things they've previously told people they don't need. Form P26/X, marriage certificates in triplicate, drivers licenses in quadruplicate, the certificate I got from the Rechabites Association in Grade 6, the Boy Scout certificate for being a Sixer in Cubs, my birth certificate - the original, and preferably signed by the doctor who delivered me and the nurse who assisted; every bank account ever opened anywhere; and the specific documentation demanding to know the specific reasons for why you'd want to stay in this country; and why you took the 123 to Griffith Avenue from Lord Edward Street rather than the 16A from College Green; and, dear me, we do seem to have this 8"x10" glossy of you with Gerry Adams; and another one of you misdirecting those aged American tourists, appears they ended up in Dolphin's Barn rather than the Powerscourt Arcade; and just why was that trip to Belfast undertaken last week, and please explain the purchase of the R-rated version of The Crow for your 16 year old son; and, dear me, it does seem that both Tommy and John from the Auld Dubliner are on the 'undesirables' list; and despite our hundred thousand welcomes we really wish you'd just piss off.
The number's clicked to 87.
Wondering what would happen if we just ignored the 4th of October and stayed here anyway, quietly leading our little lives. Would they track us down somehow, hunt us out, storm Tailors Court, take us to the airport, bound and gagged maybe, I wonder if they use sniffer dogs, or cans of mace, SWAT teams abseiling from the Tailors Court roof garden,
"we know you're in there. Out now," they might yell.
"And a hundred thousand fuck-off's to you," I would have to yell back.
2.32pm
I wonder if we'll get served by the girl with the bad teeth again.
2:53pm
No, we get some guy. Who tells us that getting an extension shouldn't be a problem. The letter from Ned is cutting through some ice here. Bless him.
3:57pm
National Gallery. In the room with the paintings of Brittany. There's some great work here.

4.10
Like the Connemara Girl, Liam's favourite. A girl barefoot, on a mossy hill, wearing a maroon shawl, in the background a light blue sea, but grey clouds descending over a light orange/pink sky. Two goats near her, her grey skirt sways as she stands, probably blown by the wind, and she holds a small basket of not flowers, not rushes, not bracken, but some kind of plant. She has brown hair, and a naive, pretty, face. It's the kind of girl that Liam would like to accompany him to the movies, to share a Big Mac with.
7:10pm
somehow following the local Tank Girls up Lord Edward Street, after finding out how much it costs to leave a car at the Christchurch carpark (£12 a day), these girls think it's a great act of rebellion to kick over the carpark sign. How tough. Must be all bottle fed. Women of Ireland, give up the bottle bit, and give 'em the tit. They'll be smarter, they'll get their Leaving Certs.
Think I've finally nailed this. Turning from Bride Street, it's Golden Lane down to the Old Chinaman, then it becomes Stephen Street Upper until Aungier Street, once you've crossed, it's Stephen Street Lower, and if you've passed the Mercer Clinic, it's Johnson's Place, but, on the last bit before Grafton Street, parallel to Dunnes, it's King Street South.
a bit later
We've collected the car early, and because of the Bank Holiday (whatever that may be for) we get another two days for free. We're going for a drive.
3:16pm
Near Avoca
County Wicklow. The Meeting of the Waters.
Shannon's having a paddle in it. And I wonder if Tommy did the same, wonder if he ever took off the shoes and splashed around a bit, somehow I doubt it. And I doubt the souvenir gift shop was here in Tommy's day, nor were the yobs sucking back the tubes of Fosters, and I wonder if tourists sat around Tommy, while he was here, and watched the boyo compose.
But they couldn't have, as he was in Castle Howard at the time.
Probably never even got his feet wet. Not even a toe.
later
Somehow managing to find where the dig was, in Ballinagore. You'd never know it was there.

6:15pm
Chester Beatty's. In Ashford. This is a great pub, except for the bikie over there by the fireplace. He's wearing sunglasses inside. Wonder if he thinks it looks cool. He's mistaken.
Sunday 6/8
9:30am
Tracked down the poster-man this morning, he's been elusive since the billboards near the Ha'penny Bridge came down. Left at about 8:30, predictably, he wasn't where he should have been. Window-shopped for a while, the Father Browne photographs, paintings of little girls doing cutesy things. Virgin Records have a 'home grown' sale, not sure what's 'home grown' about Paul Weller, thought he was English. Over the bridge, look in the windows of the Winding Stairs, now with the shop sign done by the artist who displays his work of wobbly Dublin landmarks on the railings of Merrion Square, a wobbly Hodges Figgis, a wobbly Ha'penny.
Up Liffey Street. Nope, the poster-man isn't hiding anywhere, down Abbey Street towards Capel Street, and some company has spray-canned its new address on the grey shutters, as 'Caple' Street. But the posters down there are all old, nothing new. Up Jervis to the Quay, and back over the bridge, decide to give him 'til 9:30. Sit on some concrete steps, have a cigarette, but move when a panhandling derro looks like he's lurching my way, move, before I get hassled for the price of a cup of tea.
Leave. But what's that just down past the Ormond Centre, a blue van with the back open. It's the man himself. That damned, elusive posterman. Cross the bridge, the green one with the sea-horses.
"Hi," he says.
I'm thinking "cut the pleasantness and just gimme what I want," but say "You've moved from your prime place."
He replies, something. And would I be after a Sharon Shannon poster. Yes. He's got them, and he hands one over. Brilliant. And it's a good one too, she's wearing a cap backwards and grinning like a fool. It's great.
9:14pm
Did Jonathan Swift really die falling from the rope attached to the 7th of the eight bells of St Patricks, who knows, but I have no doubt that they play in the scale of Eflat. If he didn't, then he should have.
Later
On Tailors Court roofgarden. There's a star. Just the one, but it is a star.
Today I get to do what should be a highlight. I get to drive up Bride Road. After watching millions of others do it from our lounge room, I finally get to do it too ... but let the wild tour begin ...
8:54am
Ferdia's Ford, on the River Dee, in Ardee. Large rocks span the narrow stream. This is the place where Cuchullain not only dispatched Ferdia with a mighty fling of the dreaded Gae Bolga, but also hundreds of others who dared take on the mere beardless boy. Yep, four days of fighting in that bit of stream there. So, it's off with the shoes and socks for a bit of a paddle ..
9:50am
St Mochta's house, guarded by cows.
10:10am
Found the fake Cuchullain Stone, in Knockbridge, the one the tourists take photographs from their tour busses from, but the real one's in Rathiddy, about a kilometre from here, in some farmer's field.
10:15am
Found the real one, through the gauntlet of cows that guard it. Cloch an fhir mhóir. And Jim McKenna's done a magnificent job of carving his name into it. Idiot.
12:51pm
At the Grave of the Long Woman. She's 51 shoe-lengths long, according to Shannon. Wondering what she died from, maybe loneliness. It's breathtakingly beautiful here.
1:20pm
Newry. And I'm illegally parked outside the First Newry Presbyterian Church, on Sandys Street.
2:26pm
Silent Valley. Heard bird noises as soon as we'd parked the car, so there goes that particular myth. And interesting signs nailed to trees on the way, like "6 into 26 won't go", and "I'd rather die on my feet in Ulster that live on my knees in Ireland". Okay then, get knee pads. And 6 does go into 26, you just end up with 4.333 (repeating).
4:03pm
And, in the Newcastle Kiddies Playground, opposite the hostel, there's a red and black kiddie's climbing frame that's shaped like a tank. Just what every Ulster kiddie needs.
6:13pm
The beach has been taken over by families on their happy holidays, there's Joyland and Funland and every other type of Land, there's carnival rides, and if you can toss a baseball into a bucket you can win a prize, there's Irish type souvenirs, shamrocks on teatowels on linen and t-shirts, and there's kids with ice-cream and fairy floss all over their mouths. On the beach there's old people and fat people and kids, I guess whoever doesn't fall into those categories is over in Joyland, behind the wheel of Virtual Racing, or the Jurassic Park car dodging dinosaurs, or in the shooting galleries, or playing the pinnies.
9:00pm
At the Percy French pub. Where the Mountains of Mourne sweep down to the sea (and, yes, Virginia, they really do), and Come Back Paddy Reilly, Phil the Fluters Ball, and Are Ye Right There Michael Are Ye Right, while above the bar, for some reason, are Japanese, American and French flags.
Tuesday 8/8
6:42am
Out the front of the hostel, and, in the gutter, two panda dolls, one with a pink ribbon scarf, the other with blue. Must've been a suicide pact. And, over there, Slieve Donard is bathed in a golden light (sounds like a terrible poetic cliché, but it's true).
11:50am
Navan Fort, Emain Macha. Sitting on top of the mound. The stories of this place. Deidre, Conchobor, Cuchulainn and Ferdia, Macha, the cursed Red Branch.
1:25pm
Ballyronan.
Later
The glimpses of Lough Neagh were not wonderful, but up to Rasharkin. Had to ask in the Post Office for directions to wherever Glen Bolcain was. They didn't know, but an old lady in the PO heard what I was after and directed us. Up pass the school, to the crossroads and left, then right at the next crossroads. Mollings Road. St Mulling was the one who wrote down Sweeney's story; next crossroad, kind of expecting a vista of lush beauty, with streams of lapping watercress, but no, it's a bog. Vast areas of bogland. Any trace of Sweeney was cut, bagged, and undoubtedly burnt in some old crones' fireplace long ago.
a bit later
Through the Glens of Antrim, to Cushendun. Along the coast, to Menlough Point and that's Scotland in the distance, the Mull of Kintyre, with mist rolling in from the sea, my desire is always to be here, and so on. Later to the Giants Causeway, walking downhill to the causeway itself, and dangling our feet in the sea. Back, on the bus, to the Visitor Centre, not seriously tempted by any of the souvenir rubbish.

| | |
| --- | --- |
| To Dunluce Castle, finding it easily enough, the best bit is the almost 'secret' passageway connecting the castle and the sea .. | |
10:32pm
Portrush Hostel. Macools, the place that prides itself on making staying in Portrush a pleasure. That is, once you've kicked the door open, as you have to. Another holiday town. More Joylands and Funlands, and every street seems to be Dunluce Something or Eglington Something Else.
Wednesday 9/8
8:53am
Apparently Bran 'landed' at Moville, on the return voyage from Tir-na--n'Og.
9.45am
Carrick-a-rede rope bridge
Okay, it's cool. In a rope bridge kind of way.
Later
driving through Londonderry. At least that's what the signs call it on the Northern Irish side. On the Republic side, it's just Derry.
3:49
Buncrana
In a restaurant called The Ubiquitous Chip.
On the other side of the road there's a barber set up in a caravan. £3.50 for a haircut. And later, waited my turn in the queue, and had a haircut. Lots off, please. Snip, cut, talk about Australian soapies, wishing I could fill him in on the latest developments in Neighbours, then archaeology and the Ceide Fields.
1:20pm
Grainann Aileach, or something like that, don't think I saw two sign posts spelling the place in the same way anyway.
No one knows what this place was used for. It predates Christianity by a long shot, even predates the Celts. The stones in the centre may have been an altar, these steps may have been where people sat, watched, maybe participated in whatever was happening down there. Maybe sacrifices were made, maybe not. Bulls, animals, virgins, jelly-snakes. Well, there's a sacrificed jelly-snake at my feet.
Later
south of Raphoe, the Beltane Stone Circle.
Asked a guy on the road if we were still on the right road to the Stone Circle. Not even his rifle and broken teeth deterred me. Yup, straight on then right. The VW Combi should have given the game away. Up the path and over the stile.





It's a hippy extravaganza. Heaps of 'em. Leaning against the stones, hugging the stones, embracing the stones, meditating by the stones, quietly grooving on the vibes of Beltane. Tie-dye and guitars. Maybe the instruments will be played later, when the dancing begins, and the fires are lit, and the bonking in the fields begins. Or maybe they wait until the appropriate date (May Day), for the wild outdoors-type bonk-fest to begin. Damn, we're too late. But now, everybody's totally quiet, reverentially quiet, faith-exudingly quiet. Even the dreadlocked one who pours mouthfuls of water over each stone, an offering to the gods, then offers mouthfuls to the people nearby. Priorities I guess.
I can never be one of these people, I'm too old and too cynical, but I like them a lot. They're so naive, so earnest, and so sad.
from Raphoe to Glenties
Totally and absolutely wonderful and awesome and brilliant. Huge vistas, flanked by mountains, with loughs.
Just find me a stone cottage, with red trim, and I'd live here. Change my name to Seamus Cuchullain MacCool, buy myself a border collie, name him Blackie, and have a few sheep sprayed flouro-green.
Glenties
A walk up and down the town. 9 pubs.
Maybe Australian towns used to be like this.
Friendly. Everybody says "hello" from their doorways.
I like this place. A lot.
Thursday 10/8
10:44am
Ardara
C's now in the fifth woollen shop here, and is determined to buy a jumper. We had the 'tour' in the Triona Woollen Factory, which included the 'scenes of Donegal', the artist has a colour-by-texta approach, they're all too bright. No subtlety here.
11:55am
She's finally decided on the jumper in McNeil's.
2:25pm
Glencollumbcille. Finally.

3.55pm
Killibegs
Hughies. I love this pub. Had a drink here in '89, but then it was raining, and a parade was just finishing which had girlies with accordions and drums. Just love a parade.
There's a old guy at the bar, who's telling some other guy his views on money, and God, and something like "God didn't buy thet pint." Although I may have misheard that particular pearl of wisdom. The barmaid has just told him to go home. He tells her she's a pretty one.
At the next table, a man, his wife, and their daughter. A beer for him, and orange juices for the ladies. The daughter does not look happy, covering her mouth with her hand, covering her legs with her long dress. I'll bet she's pregnant, a bun in the oven, a snapper on the way, a bundle of joy due. The mother does not look happy either, tightlipped. The husband, looking bloody miserable, now on his way back from the bar and filling his face with ham sandwiches, probably to delay having to talk.
I think this wee family has lots to talk about. The daughter is not looking at anybody, just staring off into space. Mum and Dad aren't looking at anybody either.
4:30
Still in Hughes, Killibegs.
We should leave, and give this family some room to resolve their little problem.
Have it, sweetie, call it Sean or Sinéad. It won't be the first Irish bastard.
6:35pm
Back in Glenties. Just read, on page 15 of The Irish Sun, that Jerry Garcia's died. Wonder if he's grateful? And that Paddy Glackin is playing here, in Glenties, at the Highland Hotel, on Saturday Night. Damn, we'll be gone by then.
10:45pm
Another stroll around the town, passing the nine, maybe ten, pubs. The Central Cafe, the souvenir section of the video shop, buying licorice straps, pass the phone boxes, 4 in one and 3 in the other - teenagers probably ringing each other. The boys throwing someone's bag into the street, the girls who'll see each other again on Saturday night, apparently, probably at the Paddy Glackin gig.

Friday 11/8
11:45am
Glencar Waterfall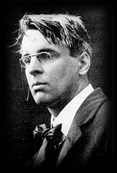 Yeats wrote Towards Break of Day here, including the lines:

that all my childhood counted dear
were I to travel far and wide
I could not find a thing so dear
.. using 'dear' to rhyme with 'dear' is pathetic, so here's some improvements on Yeats' last line :
Liam's Improvement :
that all my childhood counted dear
were I to travel far and wide,
beauty has never been so clear
Shannon's Improvement :
that all my childhood counted dear
were I to travel far and wide,
when all is safe and feel no fear
C's better version :
that all my childhood counted dear
were I to travel far and wide,
and all my childhood spent so near
My version :
that all my childhood counted dear were I to travel far and wide,
next time I'll bring the beer
12:25pm
Lough Gill
and out there, on the Lough, is Innisfree, the island Yeats wrote 'The Lake Isle of Innisfree' about. Except that he didn't go and live there, keeping bees, as he romantically thought he would spend the rest of his life doing. Nope, he buggered off to London instead. Typical.
12:33pm
we did but chuck rocks into Lough Gill
they hit the bottom and are lying there still
(eat yer heart out, Willy)
1:48pm
On the top of Maeve's Mound. Shannon's carried her wish rock all the way up and planted it, and then took a leak on top of the mound. Definite highlight of the day. Maeve probably pissed on a few graves herself. Seeing how Knockmaa also lays claim to being Maeve's burial place, Shannon'll just have to pee on that one too, just to make sure she gets her.
I hope Shannon gets her wish, whatever it was for. Her rock was bloody heavy, and she carried it all the way up.
later
Finally found Moytura. Louise, at the Information Office/Real Estate agent place gave me sheets of information, a detailed map, highlighted in felt tip. "Just follow the Cromlech Lodge" signs, and gives me more sheets about the Formorians and the De Danann.
Looks like the De Danann fought the Formorians at Moytura North, then fought the Fir Bolg at Moytura South. This kind of information should be easier to find, but maybe there's not too much money to be made with it. The English would. The English would package this place 'til it bled money. But they won't here, because such things are the property of the OPW, so it must be boring, bland, lacking anything remotely resembling imagination, and picked over by archaeologists, who, by training, must totally disregard the mythological as irrelevant.
I know, I have a degree in it. Ireland would be better served with less archaeologists, and more Louise's.
still later
photographed the Kesh Mountain, where, apparently, the Dagda and the Morrigan bonked away one Halloween, and, apparently, bonk away every New Years Eve. The rumbles in the earth are still resonate after those ones.
"oh god, oh god, oh god ..."
"yes ?"
Killala
10:08pm

At the Ceili. There's a tiny dance area set aside in the carpark, and the band plays from a flatbed truck, and it's mostly kids strutting their stuff, surrounded by banks of watching adults. They know all the dances, "a very special request for the Stack O'Barley", and the band's away. None of this having to call the dances stuff. And at the end, "a very special request for an old time waltz".

later
In the pub. This is brilliant. Photos all over the walls. Just as it should be.
Wonder who was asking for all those very special requests.
10:44am


Breastagh Ogham Stone
LGG...SD...LEESCAD (..incomprehsible(!)...)
MAQ CORRBRI MAQ AMLOITT (son of C, son of A)

one of these guys is Westropp himself, in 1898
12:17am
Ceide Fields
This place is organized by the OPW. Thus, by definition, is as boring as all hell. Just let me close my eyes for minute. Wake me when the slide show's over.
4:48pm
Back in Killala
And the winner of the Killala Busking Competition is about to be announced. In front of the Festival Office....the judges are the band 'Horizon', whoever they may be in the wider scheme of things, but
3rd place: Louise and Loretta and somebody else (the boxes and guitar)
2nd place: Mary Maonlai ...
the tension is mounting here ...
1st place: and the shield for the 1995 Killala Busking Competition goes to .... waiting for it ... no, we're having a quiet little prayer for Alan Donolly, in whose memory the shield is awarded ... and the winner is Kieran Crony (the keyboard player).
Personally, I thought he was a little shonky. I reckon Louise and Loretta should have won it. And the troop of Irish dancers second, and they didn't even get a place. The result sucks.
5:20pm
Moyne Abbey. Better ruins than most. Tried to get to Rosserk, but the road was blocked by a truck, who wasn't about to move for anybody.
Later
To every pub in town, anticipating pub grub tea, imagining a heaped plate of fish and chips, with a mountain of salad from the serve-yourself bar. But no, too expensive. Tower Bar ? Golden Acres? Nope. End up at Sizzler, where I think our surly pudgy waitress has probably just had a clip around the ear for smoking 'round the back by the woman I just hassled at the take-away part of this same place.
"You haven't been served ?"
"No."
"I'll get Moira to get your menus."
Moira's yet another Irish person that needs a kick up the arse.
Westport
Having donuts and a cuppa under the statue of St Patrick.

I am Patrick - A Sinner - Most Unlearned - The Least of All - The Unfaithful and - Utterly Despised - By Many
well, that's what it says on the statue. The words of the man himself, from his Confession.

The author of Let's Go : Ireland calls this a boring town, but it's not.
From here, there's Ashling Crafts, Browne's Footwear, and the Westport Town Hall. We also have the 'Maris Shop', whatever that is, and the Record Centre, which is probably closed, but the Bookshop is open a Sunday Morning, so this town gets my vote.
Maybe the Let's Go person had trouble getting laid here.
11:00am
Croagh Patrick
Walked as far as the statue of St Pat holding the shamrock.
Maybe if I'd bought the 'Rock Stick' for £1 at the start I might have been fired up to go further. But, I've seen it. If I'd climbed it, said the prayer in the chapel at the top, done the stations, said the Hail Mary's and Our Father's, then gone to mass within the week, I'd be granted a Plenary Indulgence. I'd get into heaven, free, no questions asked ...
2:35pm
Ashford Castle, Cong
On the ferry, the Ashilaun, now berthed at Ashford Castle. Yes folks, it's Lifestyles of the Rich and Famous time, with the Certificate to prove it. The castle is brilliant, even if it is creaking with the weight of the wallets who stay there. Even the other passengers on the boast seem better heeled than most.
2:50pm
Finally, to Inchigoill, of the Mairtin O'Connor tune. Wonder if he took the ferry too? Nah, bet he swam, with his tent on his back. Bet he camped out in the woods of Inchigoill, grokking the serenity. And there's a whole bunch of young women, all wearing sashes, that has something to do with 'Irelands Pride'. Liam thinks he's hit the jackpot.
4:02pm
and there's lots of serenity here to grok.
The twelfth century chapel, the gravestone of The Navigator, the seriously impressive walk through the trees, the ferns, the moss covered stone walls. It's perfect. Irelands Pride is having a photo shoot, and they mince through the trees, again and again.
back on the boat
and 'Irelands Pride', or at least the Western Pride part of it, has hit the bar, the G&T's, the Budweiser and the whiskey with coke, all in a cloud of cigarette smoke. Western Pride must be a fundraising event, rather than a beauty contest. I've seen better looking ones spitting on O'Connell Street pavements. 'Stauntons Pride' has love bites fading; 'Emmetts Bar' Pride has a double gin, and 'Cummins Bar' Pride, well, she's the pretty one, but 'Gannons Bar' Pride is an utter dog.
4:59pm
and as we get off the boat, the Pride of 'Melrose Bar' announces that she's busting for a piss.
6:23pm
Galway
McKinlay House, room 116
The drive here was really odd, passing from wonderful stone walls, ruins of castles and cathedrals, to bleakness dotted with factories and warehouses. Remained totally calm, even if negotiating the one-way streets of Galway is a nightmare. Must be the inner peace found at Inchigoill.
Monday 14/8
9:40am
Clifden
In 'My Tea Shop', a vegetarian restaurant. Over the road is Clifden Heritage Crystal, and over there is the Roundstone Music Centre, which is basically full of bodhrans. Arrived here after driving through the Maam Turk mountains, which were .. I'm not using the word brilliant again, or stunning .. they were majestic, looking utterly perfect.

We're about to drive the Sky Road.
1:02pm
Kylemore Abbey.
loved the Gothic Chapel, with the guardian angel gargoyles and the 'faith, hope, charity ...' and a fourth virtue that I can't remember because I probably never had it anyway.
Stopped on the way at Linnane. The pub they used in the filming of 'The Field', where Richard Harris tells all the locals that if they bid against him at the auction then they're dead meat, then buys drinks all round the seal the deal.

5:13pm
and now the highlight of any trip to Ireland. The Salthill Leisure Land. Water slides, the kids love it.
8:15pm
During a walk around Galway, some hippy shop, the Celtic Spirit or something like that, its' shelves full of inner-peace achieving, finding the strength within, the consciousness-raising tomes, and the myriad of mood rings, and astrology jewels and stones and charts, and the hippy clothes, and a one-ness with the universe and be-here-now and all things living, buttons, badges and posters, and the girl behind the counter is telling a younger friend that, sometimes, she "just feels like killing people."
I'm impressed.
and, according to the memorial at the base of the huge Celtic cross, Pope John Paul II celebrating Mass at Knock, on 30 September 1979, was, quote, "the greatest event in Irish history since the coming of Saint Patrick."
um, not really sure about that, probably the Easter Rebellion, or the Famine, or the Battle of the Boyne, or the arrival of the Vikings might, in light of retrospect, have been a tad more important.
The stalls nearby sell tacky souvenirs, but I didn't see what I wanted. A JC with a beating electrical heart that bleeds. Wonder if the Pope went home with his pockets full of trinkets, and did Mother Theresa distribute the luminous Mary's to the lepers back in Calcutta ?
"Jaysus, You Bloody Idiot !!" I screamed as a small bus wants to hedge out against the traffic. Holy Bejaysus, I blasphemed at Knock. I'm expecting to be struck by lightning at any moment.
1:23pm
Cruachan. Or Rathcroghan.
Medh, commanding her Irish forces against Ulster.
The Pillow Talk of Maeve and Aillil.
From this mound her army set out,
to be eventually defeated by Cuchullain.
Around here too, the fort at which the bulls fought, fatally.

This place is both the beginning and the end of The Tain.
later
Through Tulsk, where St Patrick did the Daughters in, to Roscommon.
7:35pm
Athenry. And the battle is about to begin. By sheer luck, we happen upon the Athenry Festival, saw the drummers, not blue like they are in the National Geographic article on Ireland, but leading the troops, and were cute anyway. The Battle of Athenry is being recreated, but this time, the Irish will win. Nothing like changing history.
9:40pm
and now, the fireworks.
11.14pm
which were sensational, the entire crowd oohing and ahhing loudly, and applauding at the end. Then, down to the square, along with the other thousands. The band 'Irish Mist' began and, of course, playing The Fields of Athenry.
and then driving back through 30k's of utter darkness, with the appallingly inadequate high-beam. Looking for Kilconnell.
11:22am
And back, from walking up the Hill Of Uisneach, where, apparently, Beltane Games were held, and Justice Dispensed. Wondering what kind of games, and what kind of justice, and just what did happen around here, on those Beltaine Eve's of long ago.
12:15pm
Delvin
Squinty Town.
They burn books around here. I'd better be careful.
Looking for a place for a tea and sticky-bun type affair.
The first place that offered 'tea and snacks' turned out to be a pub, no snacks. We're told that "the chips and take away things are up the street on the right. The Castle." That one definitely had the squints, bet she was a character in the novel, probably the old slag that ran the pub.
So, up the hill, to the Castle Restaurant. The plastic chairs are bolted to the floor. And, on the wall, a photocopy of a stolen tractor. Yep, they all have the squints around here. The old crone in the blue jacket with the mealy mouth, has the chronic squints; the waitress, who, at the moment, is singing along with Bon Jovi's 'This Ain't a Love Song', has the learner squints, probably been over the grill a little too long, a bit too efficient to be pleasant.
2:02pm
Slane
In the Craft and Tea Shop. Nice Town. Bet Michael Stipe had tea in here when REM played at Slane Castle. Bet he ordered the rhubarb tart.
Paintings around the walls, much of which has already been red-dotted. Bet Stipey's red dot is on the painting of the Donegal Boglands.
3:45pm
Knowth
Appalled by the 30 years of archaeological vandalism that's been wrought on this place. Devastated. Trying to take it back to how they think it may originally been, not that they know for sure anyway. Half the mound has gone, in the attempt to reconstruct the entrance from the East. Jaysus. No wonder they have to leave Dowth alone.
7:77pm
And back in Dublin.
10:04pm
On the 15th September, there's the premiere of a new Shaun Davey piece, Gulliver, along with The Brendan Voyage, at the NCH. Brilliant.
And yes, now I've seen the Knowth mace head. Must have walked past it at least a hundred times, and never noticed it. Spirals on either side and a geometric pattern on one end. Looks kind of like a face. Strange, the Knowth tour guide, Aideen, didn't mention the other stone object from Knowth, in the same case, the one that looks like some kind of ribbed dildo.
1:15pm
St Stephens Green, and The King Of The Isle is being performed. Like a cross between Shakespeare and the Wizard of Oz. Stayed 'til the end, when Ariel is freed from her bonds.
Later
to the Irish Music Resource Centre, or something like that, down Baggott to Upper Merrion, to Merrion Square. It's numbered consecutively down, from 87 I think, passing the Arts Door. Find 63. Knock, then see the buzzer, press, crackle, "yes, please", buzz, click. Two floors up, and I'm met at the glass door entrance, sign the visitors book, and told to leave my bag under the stairs before I could even get my question in. Unfortunately, the Head of this place is in America, at some folky-type festival, probably gittin' on down to hoedown banjo-pickin' bluegrass toons. He'll be back on the second of September. Damn. But I can look around if I want. Okay, then, I will. I get shown how to use the computer. How are they catalogued? By title? By composer? By performer? They need a cataloguer. Yes, I think I could catalogue away quite happily up in that Georgian building overlooking Merrion Square. Anything's better than washing bones.
7:55pm
Burdock's!
Friday 18/8
9:13am
On talk-back radio last night, the fallout from the Leaving Cert results received yesterday. Stress. Counselling. "Just tell 'em they did their best, an' yer love 'em anyway," .. must be a mother whose boyo bombed ...
Saturday 19/8
10:14am
Bewleys, in South Great Georges, after having filled two washing machines.
"Are yoo our helpurrr ?" asked one of the four fat Americans in the laundromat. The man says no, but the non-Sunday girl nods yes. A helper?
On the other side of the Road, from the left, the Nagina Tandoori (Indian Cuisine), it's sign white on blue; then Down To Earth health foods (green and red on cream); then a drive, possibly through to a carpark; then Jimmy Dean's fast food diner (gold on black); South Street Diner (pizza, wine bar, pasta, neon sign); the Studio Five Hair Salon (green on black); Prontaprint! (white on orange); Alliance Electric, the Camcorder Centre (blue on white), and who's having a 'summer sale'; then the Cerebral Palsy shop (cream on green); and, as far as I can see from here, the Juice diner.
C thinks the Bewleys tea, this morning, tastes like "dishwater". I always thought that was tea's natural taste.
5:49pm
And back from the trek to every cinema in Dublin, Liam giving his CV's to anybody that'll listen. First, to the Lighthouse in Abbey Street, and he's given an address to contact in Temple Bar. Then, up to the Adelphi, useless, they're apparently closing up in October (couldn't happen to a more deserving dump). To the Savoy, and the woman in there seems friendly enough, but they won't be hiring 'til October, so it's a don't call us we'll call you thing. Up to the Ambassador. And on the recommendation of the Adelphi people, we head up to the SIPTU building, so Liam can put his name down for the Omniplex, whenever that finally opens. But, we're told to come back on Monday at 9:30. Okay, we'll be here. Then, to the IFC, but no, they're not hiring.
Finally, through the castle, and there's a jewellery exhibition called 'Body Bait' in The Crypt. Freddie Krueger type gloves, a bra tie-clip, things vaguely Celtic. Impressive stuff.
Sunday 20/8
morning
Dame Street's been done up for the filming of Michael Collins. Smoke machines pouring forth, the fake cobbles on the road. The extras hanging around, smoking and photographing each other. "Roll !" and "Cut !" being yelled from somewhere, as 1920's type motorcycles roll ...
1:17pm
Dublinia, the medieval extravaganza. Strongbow. Silken Thomas. Black Death. The best bit was finally getting to walk over the bridge of Bridge Street.
later
The Hugh Lane Gallery.
The best, apart from the Harry Clarke windows, is Madonna Irlanda, by Micheal Farrell. Bought the postcard of that one. 80p.

8.:02pm



Whelans
11:19pm
And Sharon Shannon's 'special guests' turned out to be Donul Lunny and Ritchie Buckley. Sitting in Whelans, three seats back from the speakers, and, jaysus, it was loud. Painfully loud. And yes, they played Theme For A Found Harmonium. And, bejaysus, she plays fiddle too. Bloody well. And tin whistle. Bloody well.
Donal was cool. I think Donal Lunny may be the ultimate cool person.


Just wish it hadn't been so loud.
Maybe I'm just getting old.
Monday 21/8
morning
Up the Quays, somehow passing the closed Screen Cinema, Liam lamenting the useless space of Dublin's dead cinemas, the Screen, the Carlton, the not-quite-dead-yet-it-just-smells-like-it Adelphi.
Later
To the NCH, buying tickets for the performance of The Brendan Voyage.
Westropp's on the Aran Islands. Photographing Dun Aengus.
1:30pm
I have to do this, but don't feel good about it. Around to Leeson Lane, and Barra's there, and tell him that yes, this is getting really depressing, and the children's bones in particular are affecting me. We chat awhile, Ardfert, Ballinagore, Feile, Navan Fort, Cruachan, and finally, here's the key and then the 'thanks a million' cliché, and I'm off, I'm free, I never have to wash another bone. So, why don't I feel better about it. It's not like I'll miss it.
Just have to learn to live without the OPW.
2:15pm
Museum
Finish an entire Westropp book. Inishmore, the Black Fort, the Temple of the Four Beautiful Saints, Killeany, and others.
5:20pm
Took pity on two old fart American tourists, lost on Dawson Street, leading them to Grafton Street. Showed them where Trinity is, and how to find Christchurch Jury.
5:46pm
C and the kids have been down to the Powerscourt Gardens. They broke in, apparently, through the back way, over a ditch, then over a barbed wire topped fence, which turned out to be Powerscourt's back fence, and the vista of the gardens just suddenly appearing.
Wednesday 23/8
9:11am
Museum
On with the dancing Westropps.
2:19pm
Hardly dancing, barely able to drag themselves on stage. Coastal landscapes, the cliffs around Clare, Poulinka, or Paulakirka, whoever's responsible for the handwriting on the negatives should be shot. No, they should be taken to the photographed cliffs, and thrown off. A sacrifice to the handwriting gods.
4:16pm
The Record Collector, in Exchequer Street.
Don't stay long. There's something mean-spirited about that place. To SubCity, and some boyos buying something they'd prefer to have in a brown paper bag. Something with naked females on the cover. But a garda is in the shop too, browsing through the Judge Dredd comics, maybe imagining himself cleansing Dublin single-handedly.
7:15pm
In China, they've discovered the bones of a 200,000 year old vegetarian crocodile.
11:15pm
Late night talk-back radio, regarding private investigators. The callers, mostly women, talking about the revenge they'd take if they hard hard evidence of some cheatin' goin' on. Food poisoning was popular, while some woman wanted to watch the bonk happening.
Thursday 24/8
8:21am
meanwhile, in Pakistan, two Irishmen (one from Dublin, the other from Wicklow) have been sentenced to a flogging, four strokes each, and hard labour, after pleading guilty to attempting to smuggle one and a half tons of hash out of the country. One and a half tons ? Jaysus, wonder how they tried to do it. Be rather conspicuous with one and a half tons of hash up your arse.
1:07pm
St Stephens Green
The East Coast Jazz Band is entertaining comparatively few. Maybe the trad jazz is not quite the drawcard they hoped for.
2:15pm
Museum.
before returning to the waiting Westropp's, look around upstairs, to the room at the end of the Viking display. The Cross of Cong. If you stare at it long enough, the geometric designs begin to swirl, then it becomes clear, totally crystal clear, like a 'Magic Eye' painting.
To the Treasury, to try the same trick with the Ardagh Chalice, but it didn't work.
back to the Westropps. Wishing that he'd photographed people more, to give his work another dimension, amore human one, as the overwhelming sensation is that his work is utterly devoid of humanity. Just the place, the thing, the ruin, and never the people. Well, only very occasionally the people, but only once a name, somebody named Tim Tool.
Later
Down to Henry Street, buying tobacco, after getting a stamp at the Post Office (no, still no revolutions happening there). End up at the scout shop, looking at cloth badges. The Beaver Patrol is rather tempting.
7:15pm
Apparently Bob Geldof is in the country, as Geldof Snr is not in good shape.
11:00pm
More news. Three people just arrested at Dublin airport, attempting to bring in 300,000 pounds of dope. I'm wondering how much their excess baggage was, and , apparently, a 'Famine Doll', called Maggie, on display at the Dublin Woollen Mills, has caused 'outrage', as it looks too healthy. Maybe they should put green around its lips.
Friday 25/8
1:09pm
The Wolfe Tones are playing at tomorrow's rally.
2:30pm
Meath Street. The Liberties market. Shoes, hardware. And a truly great 3D clock with JC crucified. Over the road, the Molly Malone market, mainly women's clothes, with one stall specializing in tacky underwear. One sad woman holding up some red suspender belt and corset ensemble. Jaysus, it's take a lot more than that to make her look even remotely sexy. But I'm sure her friends were telling her "oh, that's grand altogether, Sean'll sure to be surprised tonight."
Sorry, lady, he won't be. You could wear them as you handed him his dinner in front of the TV and he wouldn't even notice, just a ''scuse me, luv, can't see the telly.."
Down to the Kilmainham Hospital. There's an exhibition of Modern British Art. The Wondercunts or something. Five large paintings. One to a room. Black and grey geometrics. A wank, a total and utter wank. Brainless. And the artists justifications for what his doing is the best part. Explorations of space, apparently. Juxtapositions of shapes. Yeah, right, and the moon's a balloon.
8:22pm
At Ryans, in Wexford Street.
The Long Hall was insane with people, the Brazen Head too far, Sinnotts too new, Whelans too loud. So, we're here, and it's wonderful. The usual, a glass of red wine for C, and a Guinness.

10:21pm
Read the book I borrowed from the library on John O'Donovan. Brilliant man, totally brilliant. From him, every Celtic-based study in Ireland since the 1830's, but who died virtually penniless. He's buried at Glasnevin. And the book called 'The Mystery of Robert Emmet'. The mystery is where he's buried. The author of this one seems to favour St Peters on Aungier Street. I guess they can't write his epitaph because they don't know where he is.
10:32pm
On the balcony, again. The life on Bride Street never seems to stop. Two guys now entering Tailors Court below me, at least one of them had a key. Kids now running up the street before disappearing into Bull Alley. There's a couple in conversation, he has a blue checked shirt while she has a Nike jacket, a 50 bus to somewhere, motorcycles, now a taxi, a woman carrying large plastic bags, a man with a rolled up newspaper, laughter from somewhere probably the Napper Tandy, a car pulling up outside the entrance to the E block of the Iveagh Buildings, and now here's somebody else that knows the code, two taxis, and three boyos walk by, the IMP bus, the 150 to Willington, an empty 002 Bus Eirann turning up bride Road, cyclists, cars, red lights, now people eating chips from Burdocks, two more boyos who are whistling to someone, two discarded chips bags on he traffic island, and Gary's now shuttered and who won't be open tomorrow as he has a funeral or a wedding or something up in Donegal, another taxi, and the car near the E block is still there, engine running, lights on.
Saturday 26/8
2:48pm
On the steps of Parnell House. Over there, the fife and drum band is really giving it a belt, the marchers ready. "Britain Must Move For Peace", banners and flags, Irish flags, and others I don't recognize, red white and green. Socialists and Anarchists flogging their newspapers.
Demanding talks, Now!, Demanding the release of political prisoners. Placards, some showing the faces of these prisoners. A caged wagon with two 'prisoners' inside, one handcuffed to the warden, the other 'under the blanket'. The bands, thunderous drummers. Hitting hard. Really basic stuff, the drummers almost drowning out the tunes, doesn't matter, it always seems to be The Foggy Dew anyway. One band with about 20 tin whistles, another led by accordions. Banners, with Saoirse, which I found out later means 'peace, freedom, liberty'. Black and white uniforms, some with black berets, some with tricolor trim. The Communist Party of Ireland was there too, although what roll they'll play in the Peace Talks I'm not sure.
And, as the procession reached it's end, we followed it down to the GPO, where the Wolfe Tones were playing, on the back of a flatbed. Doing material like Get Out Ye Black and Tans, done, they said, as a tribute to the past. Then something about the Streets of New York, dedicated, they said, to all the non-Irish in the audience. Yay!! He's dedicating a song to me! Maybe he's grateful that I bought a copy of 'Alive Alive-O' all those years ago. But no, he narrows down his target audience, to Americans. Thanks, pal. None of them bought your record. Then, he refines it down even further, to those who gave support during the Times of the Troubles, he means those who gave money to the IRA. Expatriate grandchildren get a song. The song these truly deserving Americans get is the one about the Girl with the Black Velvet Band. Fine, they can have it. The Wolfe Tones are utterly redundant. Without the wall of the Troubles, have nothing to beat their little fists against anymore, and they just look pathetic.
And while our laundry is bring done, we're in Bewleys. Nearby is a not-so-old-but-worn man who's having an imaginary conversation with someone. Shaking his head now and again, disagreeing with himself.
2:25pm
The Liberties Walk that was scheduled for today was cancelled. As I was the only one that turned up. Still, had a pleasant enough chat with the woman that would have been the tour guide. Celts, Vikings, and Saint Patrick wasn't a Catholic, The Normans and Strongbow, and Wood Quay, and meeting an old woman who used to play in Dalgety Square before it became the Christchurch Carpark.
6:05pm
St Stephens Green. Between Dawson and Kildare Street, the stage has been set up for 2FM's Beat On The Street. I ask some security guy who's on,
"Elvis ... and Bob Marley," yuk yuk yuk.
Yeah, right, brainless, an' the ghost of yer dead grannie is appearin', live in St Stephens Green, t'give Elvis a head job.
And every yob in Dublin is here, yep an' the fightin' has already started, as the garda led one boyo away after punching another in teeth, his mouth bleeding, and they're pissing on in the park like there was no tomorrow, and The Beat on The Street is bland as all buggery, the hiphop dancers, the oh-I'm-far-older-than-any-of-you-in-the-audience-but-I'm-still-cool announcers, with the movin' and a 'groovin', and the only people having fun at this 'party' are the ones on stage, the audience only there to clap and wave their arms and say 'yeah' when they're told to.
10:30pm
Right now, I could go home. Australia-type home.
Monday 28/8
9:52am
Eden Quay. At the 33 bus stop. It should be here at 10:10. To Skerries, with a change there, for Balbriggan.

10:12am
Finally, moving, Gardiner Street Lower, under the bridge, Old Moran's Hotel on the Talbot Street corner, Mountjoy Square, The Kasbah ruins, into Dorset Street Lower, on the N1, "Scrumpy Jack" appley not orangey, follow the N1 far enough and you'll end up in Belfast 164 k's, Drumcondra Road Lower, cat and Cage pub, Plunkett College, into the boring pebble-dashed suburbs, Toy Crazy apparently Dublin's biggest toy-store, Santry Hill Industrial Estate, Brahms and Liszt Bistro, Swords memorials, Dublin Airport, Kealey's Lounge Bar, there's a hitcher wanting a lift to Drogheda, off the N1, Welcome to Swords, "the cheap and easy way to call when you're out swanning around" callcard, Ryan Brothers pub, 151 ks to Belfast 16 to Balbriggan, A127, 13 ks to Skerries, 3 ks to Lusk, harvested fields, a postman with a chin strap, a folly in the graveyard, Ros-eo is Rush, Park Lane boutique, can't imagine the worlds rich and famous in much of a hurry to get here, martello tower, cabbage fields, a Cromwelled church in another graveyard, Skerries.
11:13am
In the Coffee Shop, which I think had something to do with O'Leary's Bakery, waiting for the extension to Balbriggan. Cuppas and sticky buns. Outside, there's a monument erected to some benevolent landlord.
11:46am
Graffiti on the bus, "I was here but now I am gone", obviously quite true. "Loic Stronzo !", it's Italian, for something shit. 7 Ks to Balbriggan, the Schooner Lounge, Hoare Ruck Street the road hugs the coastline, and I don't know the name of the mountains over there, whatever, they're beautiful. Left and over the railway lines.
12:04
Balbriggan.

Now here's a welcome sign to beat all.

"Near this spot
Seamus Lawless and Sean Gibbons
Where brutally done to death
by British forces, while in their custody
20th September, 1920"
Molesworth Street. If John O'Donovan lived somewhere here, then there's no plaque to show for it.
The Douglas Hyde Gallery, an exhibition by Niele Someone. Minimalism. Identical short strokes painted onto the white walls. Complete wank.
Hodges Figgis, reading Paul Durcan's 'Give Me Your Hand'. Poems based on the paintings from London's national gallery. About time someone did this, to give the paintings thoughts.
Then back to the Museum, more Westropps. Landscapes of Cork. He's down on the Beara Peninsula, which he spells Beare. Confused for a while, 'til I located Kilcatherine Church on the OS maps, in conjunction with 'The Archaeological Survey of County Cork, Vol 1, West Cork', and even nailed the townland, Gortgarriff. So, Westropp, beat you on that one, with yer crap spelling and all. Loser.
8:56pm
About to leave for another session, at the Auld Dub. To bang the drum.

11:45pm
As usual, smoked too much, and drank too little. Another bodhran player this time, the one who's returning home to Boa Island after three years away. And some girl telling me all about Liam O'Flynn and Water Under The Keel.
Wednesday 30/8
2:03pm
Walk around to Ely Street. Number 8. Where Yeats, Markoweitz and Gonne gathered, but no plaques marking the spot.
In Baggott Street, there's the Pierre Victoire restaurant. They have free postcards. Near the menu, and I think I'll have the frogs legs, the escargot, l'baguette et l'croissant d'chocolat, and maybe for dessert, l'glace avec un cherry on top. But not today.
8:19pm
Shannon thinks that the 'Tribal Gathering Ireland 95', with Prodigy and The Orb, in Cavan, would be okay.
And, over there, is the Queen of Norway. In the flesh. I don't think I've ever seen a real Queen before, and I didn't even know they had a Queen. I thought the red carpet that's been laid through the foyer of the Museum was for me. She's being shown around the An Og - Irish Gold collection. And probably, soon, will be shown what's been done towards the Viking exhibition upstairs. Anyway, it's all quite strange. Countries that cast off their monarchies, like Ireland and the US, kiss arse 'til it hurts when royalty visits. I'm disappointed that she's not wearing a crown. I reckon it should be compulsory.

5:00pm
and while I was just hanging around St Stephen's Green, doing nothing in particular, Liam saw Bob Geldof outside the House of Lords in College Green. Damn! Still, if I'd approached him and told him how much I like The Vegetarians of Love and The Happy Club, or that Thinking Voyager 2 Type Things is the greatest song ever written, he'd probably have just told me to fuck off.
It is, though.